Plume, the first health tech company built for the transgender community, in partnership with Point of Pride, a nonprofit dedicated to providing resources to underserved trans youth and adults, announced today the Point of Pride HRT Access Fund established to award free care for 12 months to trans folks seeking hormone replacement therapy (HRT) in cities across the US.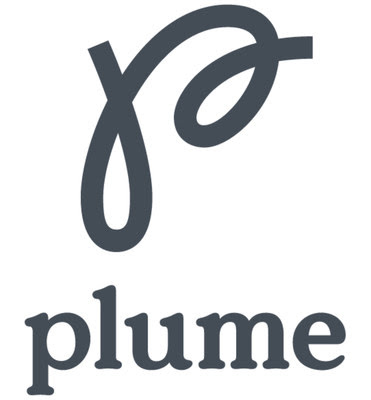 Last month, Plume partnered with #YouAreEssential to launch the Plume x #YAE campaign to raise funds in support of Black trans lives, some of the most vulnerable within the trans community. Funds raised through the Plume x #YAE campaign will be the first to be distributed to Black trans folks in need of hormone replacement therapy through the Point of Pride HRT Access Fund.
Plume provides safe, expert, and affirming hormone replacement therapy through the convenience of a smartphone guided by a team that is mostly trans themselves. Recipients of the grants will receive free hormone replacement therapy through Plume for one year, including personal consultations, lab monitoring, and letters of support. The cost of prescriptions will be covered by the HRT Access Fund. Recipients will be awarded microgrants on a rolling basis throughout the year.
"We know that access to quality gender-affirming care is precarious at best," said Soltan Bryce, Head of Growth at Plume. "With Plume, access to HRT is immediate. Our shared goal with Point of Pride is to help make the HRT journey accessible, affordable and affirming for trans people who don't have easily or readily available care. We look forward to continued partnership with Point of Pride to raise funds and access for those in our community who need it most."
Live today, the inaugural application cycle of the Point of Pride HRT Access Fund is open until September 30, 2020. All interested trans folks seeking HRT can apply at pointofpride.org/hrt-access-fund. The first recipients of the grants will be notified beginning in October.
"In response to the COVID-19 pandemic, Point of Pride launched the COVID-19 Emergency Fund to help our community face urgent challenges head-on. We have awarded micro grants to 240+ recipients so far, helping the most impacted members of our community afford short-term health and wellness expenses, but the need for sustained support continues to grow," said Aydian Dowling, Board of Directors President at Point of Pride.
"Even before loss of coverage associated with COVID-19 unemployment, we knew through our work that there are a number of factors that prevent community members from receiving high-quality, affirming care -- including explicitly exclusionary policies and regulations, or even something as seemingly simple as a lack of knowledgeable, trained healthcare providers available to a trans individual. We've seen the impact lack of access has on individuals for years, which is why we are so excited to partner with Plume."
This is the first #YouAreEssential campaign in partnership with Plume where funds will directly go to supporting Black trans lives.
"Gender affirming care is life-saving, and #YouAreEssential is proud to partner with Plume and Point of Pride in saving Black trans lives," said Ashlee Marie Preston, Founder of #YouAreEssential. "When a Black trans person's identity is affirmed, it inspires perseverance in the face of racial and gender-based injustices that impede our ability to thrive."